Ledbury Carnival 2022 : Ledbury Blooms
www.ledburycarnival.co.uk
Welcome to the New Look Official Ledbury Carnival website. Here you will find pictures from past carnivals.
Please navigate through the site using the links on the left hand side column and below
Latest News
Ledbury Carnival 2022 is back. This years theme is Ledbury Blooms.
The printed programme will be available around town soon.
The PDF copy is available to download here
Photo Competition
The winner of the Carnival Programme Photo competition, prensented to Brenda Hill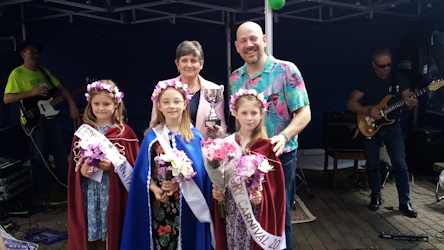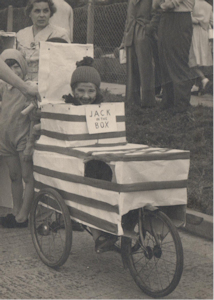 Carnival Princesses
This years carnival princess and her attendants has been crowned.
Winner is Evie. Her Attendants are Lily-May, Florence and Mila.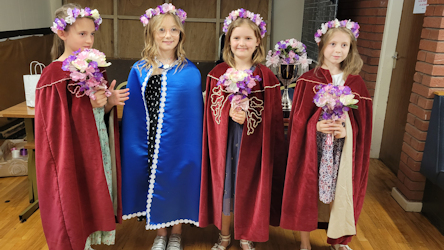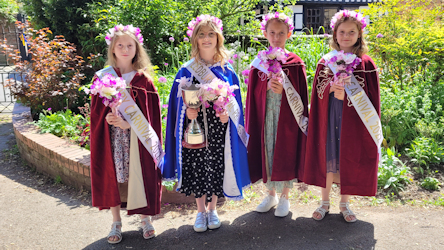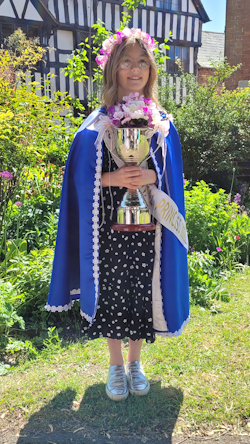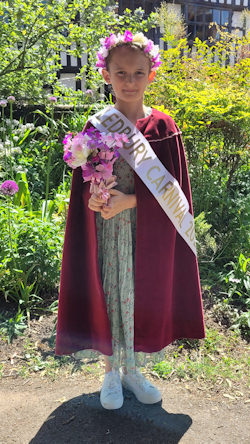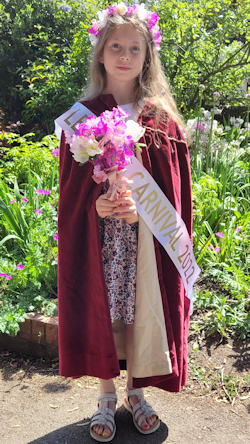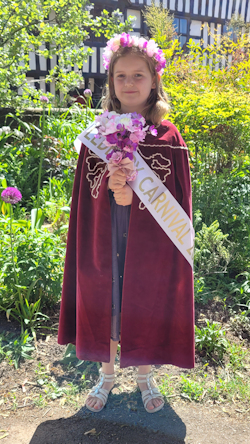 Highlights of 2021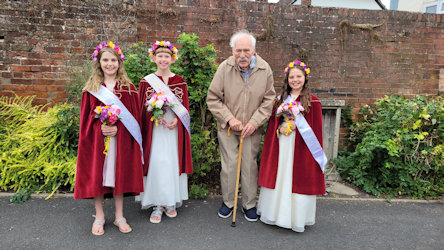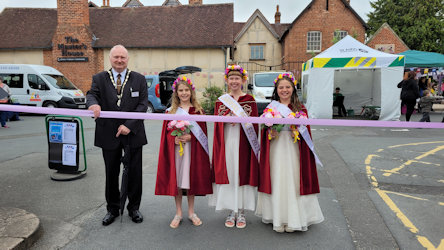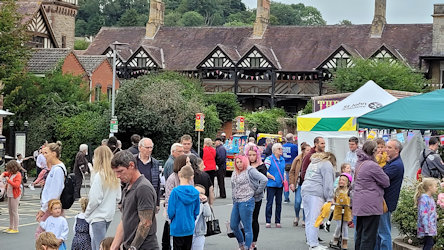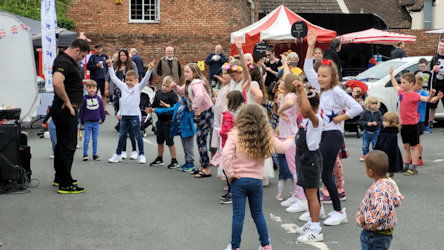 ** Click here for 2021 pictures (8 pages) **
The results of the 2021 Shop Windows Competition
Click here for photos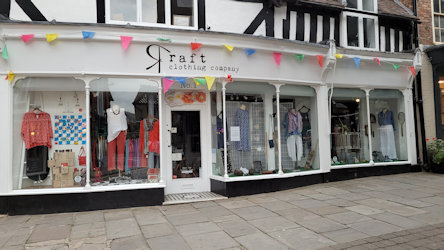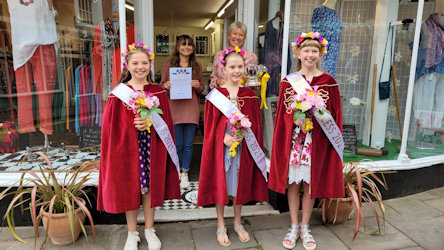 First Prize - Raft

Second Prize - Navigator
Third Prize - Tanzanite
Links to previous years
2022 - Ledbury Blooms
2021 - Party in the Car Park
2020 - Virtual Carnival
2019 - A Nautical Carnival
2018 - Ledfest

2017 - A Novel Idea
2016 - Heroes and Villains
2015 - Step Back in Time
2014 - 40 Years of
Ledbury Carnival
2013 - West End comes to Ledbury
2012 - Great Britain 2012
2011 - Theatre and Pantomime
2010 - Transport and Transport
2009 - TV Carnival
2008 - Countries of the World
2007 - Fairy Tales
and Nursery Rhymes
2006 - Music
2005 - Historic Events
2004 - Hollywood
2003 - Country Carnival
1998 - Bungee
Other News
We are looking for more volunteers. If you can help, please contact us at info@ledburycarnival.co.uk